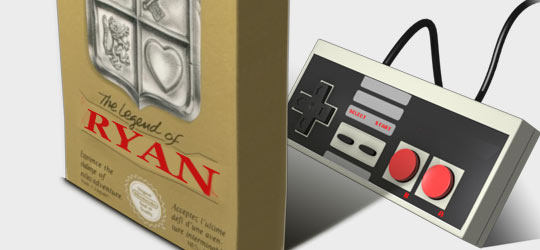 Below you'll find a list of services that I provide. If there's something that's not on there that's digital, feel free to click here to contact me and ask a question. If I don't provide that service, chances are I can recommend somebody else who does (and hopefully save you some time and money at the same time).



I have been involved in web design and development for nearly a decade. From quick and simple landing pages, microsites, to full fledged ecommerce, I can help you fit a site to your needs, and more importantly, to the needs of your audience.Click here to view some of the sites I've worked on.





Digital/Social strategy is a rather broad topic. It not only deal with facebook and Twitter, but websites, forums, message boards, email, mobile, and so much more.

I am skilled in help not only to execute tactics in this space, but also help develop strategies and develop protocols for how your company can logisitically work within these spaces. Is it better to purchase a new tool that is being pushed to you, hire a new employee, or use a freelancer for the next 6 months? Does yous company have a social outreach policy with bloggers? Do you know how long and what skills are going to be needed to conduct a Twitter party? I can help you with all of these questions and more.



There is so much more to facebook than how many fans you have on your fanpage. Did you know that you can get demographically data from facebook? Or you can measure the media consumption trends on the images, video, and audio files that you're sharing?

Put all that (and more together) and you have not only a great customer service and community management tool, but you also have a tool that can give you market research and consumer feedback.

Whether it's facebook strategy and determining what topics and content your audience is interested in, community management, fan growth, or lead generation, I've got you covered. 🙂




A lot of businesses are having a difficult time determining the value and application of Twitter. I do my best to stress having goals with Twitter, whether it's creating leads, pushing awareness of your product, improving brand integretity, or actual sales conversions. The simplest way I can break it down is this: I average over a thousand clicks a week on just 1 account. How much would you spend on a banner ad buy to get even 100 clicks?

I offer Twitter strategy consulting, workshops, management, Twitter backgrounds, and sponsoring (through my own accounts).




Content creation is an often overlooked portion of a social media strategy. It isn't solely needed to be an incentive for the audience to act, it's also there to condition to audience how to behave, and to grow the product in terms of organic search.

Whether it's wallpapers, articles, videos, interviews, contests, etc., I can be a great and cost efficient asset to aid you in content creation.




Banner ads are great for overall brand awareness. Whether it's a simple static banner ad, animated gif, animated Flash, or rich media, I am well versed in banner ad design, development, and deployment.





With every social project it's important to be able to track and measure the impact of the work. I am able to track and measure the performance of link distribution, the market share of voice that your brand/product is capturing, measure what aspects of your brand/product that your audience is more interested in.

This has been a great tool for many brands that I've worked with in discovering just what their social audience thinks about them, and having a good jumping off point for their marketing campaigns.

It has also been a great service for ongoing campaigns to determing just what kind of Return On Investment they are receiving on their campaings.





It can often be a very time consuming and tedious process to not just put together a social outreach strategy, but actually connect and have a strong relationship with the advocates of your brand on Twitter, facebook, forums, blogs, etc.,etc. .

I can put together these strategies and leverage relationships to help you form the bonds that you want with these advocates. In addition, I put together a system that works logistically for your company and for the advocates, to make sure both parties can conduct business on the same page, and to ensure a strong, healthy, and mutually beneficial relationship (Which means success for your product and ensuring the integrity and compensating the advocate in some way, shape, or form. It's all about transparency! :)).